Interactive Guestbook + terminal interactive viewing posts
Two interactive guestbook and a terminal viewing posts are arranged at the end of the museum path so visitors can leave a testimony of their visit and what inspires the General de Gaulle to them. Visitors leave messages by writing directly on the screen using an electronic stylus. A moderation interface then allows to sort messages before making them available for consultation.
Point Residences
Presentation of the houses where Charles and Yvonne de Gaulle lived throughout their lives, to the visitor. Using a touch screen, visitors can navigate along a timeline and see the pictures of different houses and their geographical location.
Genealogy terminal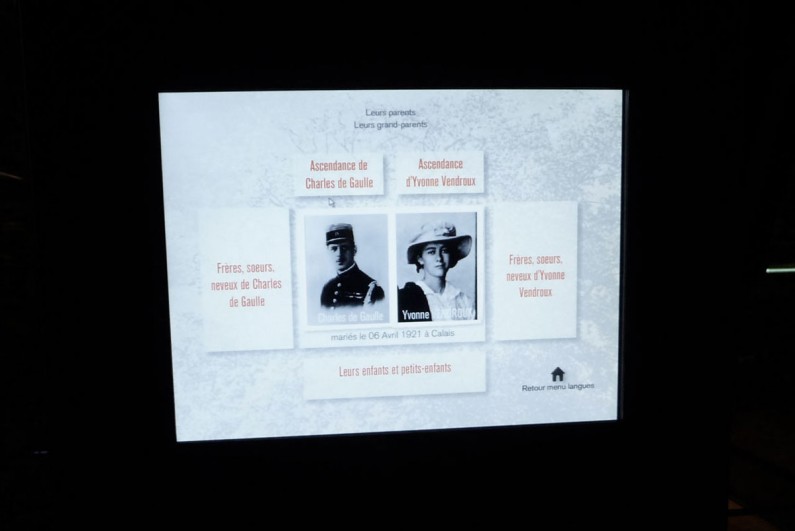 Presentation of the Vendroux and de Gaulle family tree. Visitors can browse the family tree, trace back to great-grandparents or down to the nieces and nephews of Charles and Yvonne de Gaulle.
All content texts and images on these terminals are stored on an external server and accessible by an administration interface online.
Developments made in collaboration with Moving Stars