Interactive library and pit masts

Interactive library
Development of an interactive system allowing the public to view archival photos showing the various activities that took place on the site of the present Park Fourriers in Rochefort from the seventeenth century to the present.
Visitors were invited to choose a book from the library. By placing it on a desk, a virtual book was displayed on a screen and it was possible to flip through pages with a simple touch of the hand in the air. (byhand + RFID technology)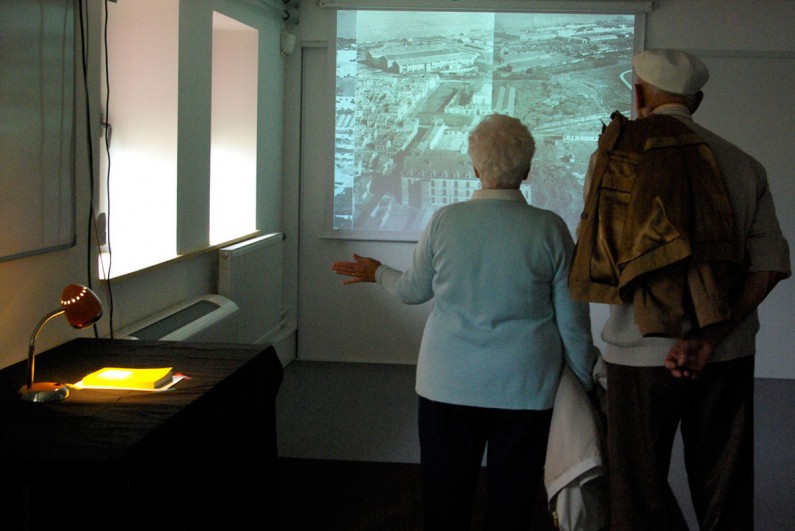 Pit masts
Interactive sound projection and themed den of masts. On the ground, visitors are invited to discover a map and by moving in it, it shows 5 numbers. The discovery of a number triggers the display on the wall of the corresponding animation and audio.