Creation In Situ SonoPluie is a sound and ambulatory exploration from the Digital Samovar company revealing the invisibility that exists in the landscape.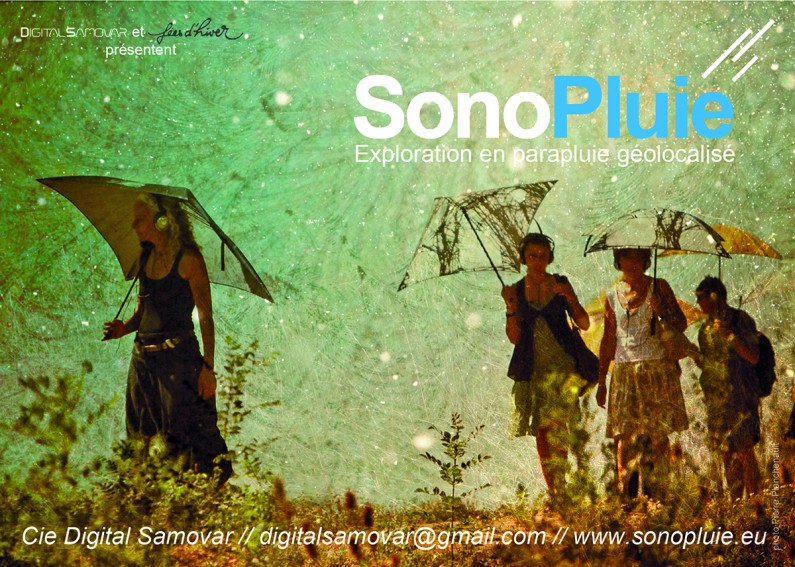 With mobile technologies, the geolocate umbrella is a real interface between the walker and his immediate environment. Walking and his perceptions bring his body to be the main vehicle of writing the moment. The umbrella in hand and headphones on, he crosses intimately sound spaces, surrenders to the curiosity of his senses and follows the escape of his imagination to become a player in the spectacle around it.
Application development for embedded system (GPS + iPodTouch or iPhone) to guide the visitor through the sound. Artists can build complex scenarios and nonlinear offering walkers the opportunity to make choices in his itinerary and live his own experience of discovery.
Creation: Digital Samovar
Software development: Blue Yeti
Co-production: Fées d'hiver / Blue Yeti