Interactive floor reproducing the operation of an old machine: the sorter pickle.
This system was installed as part of the creation of a museum space dedicated to mustard to make discover the traditions.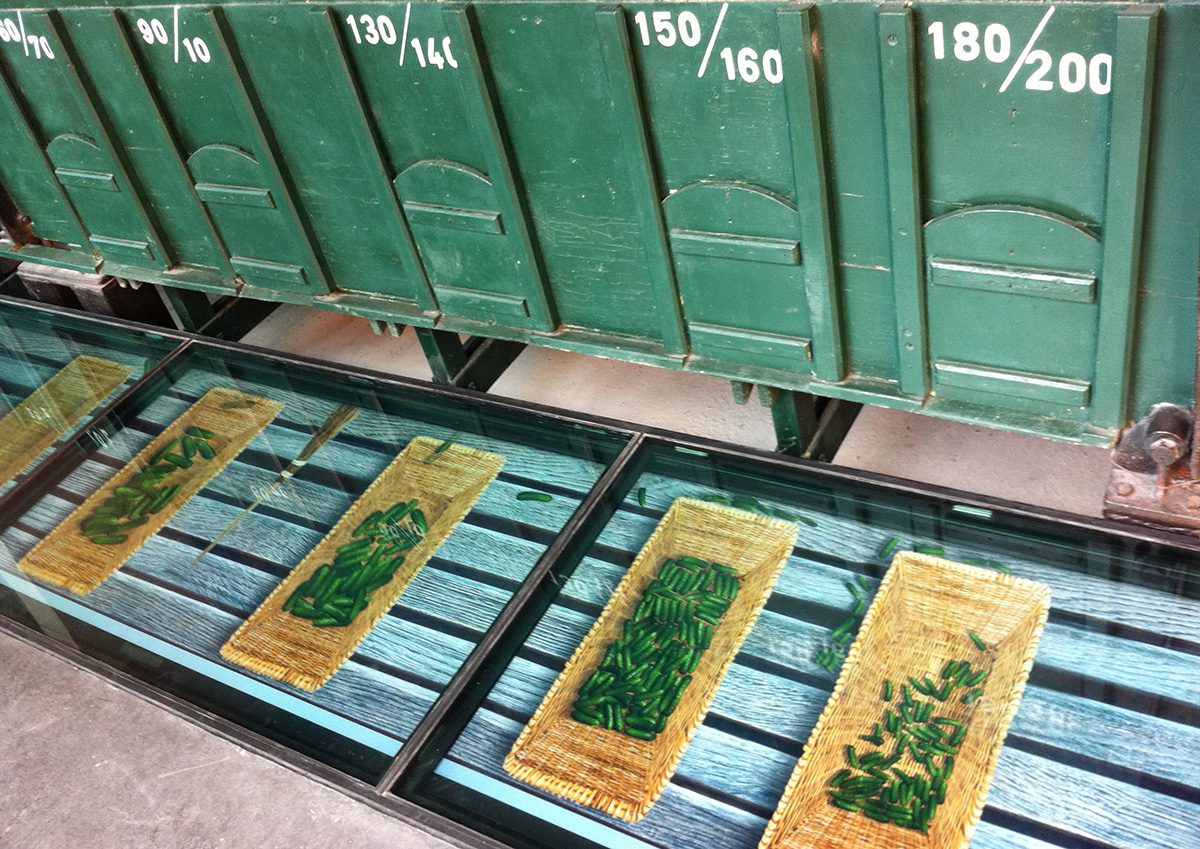 Positioned at the foot of an authentic pickle sorter, the device consists of three screens in which appear baskets being filled with pickles of different sizes.
Approaching the device, visitors blow pickles and utensils present in the sorting platform.
Completion of the 2D / 3D animation, camera capture system.
---
Development tool : Max/MSP Jitter
Website