Multimedia rock show
This new album from the collective Phosphene evokes a timeless dimension of humanity: the question of origins, possibles, of the afterlife, in philosophical quest, scientific, mystical sense of life, it comes to spirituality.
Inspired by the intimate journey crossing at the heart of this area of ​​collective creation, mirroring theories, rituals, myths and legends of civilizations, Phosphene questions the Vivid, plunges into the heart of Being to listen carefully to an echo of the Cosmos.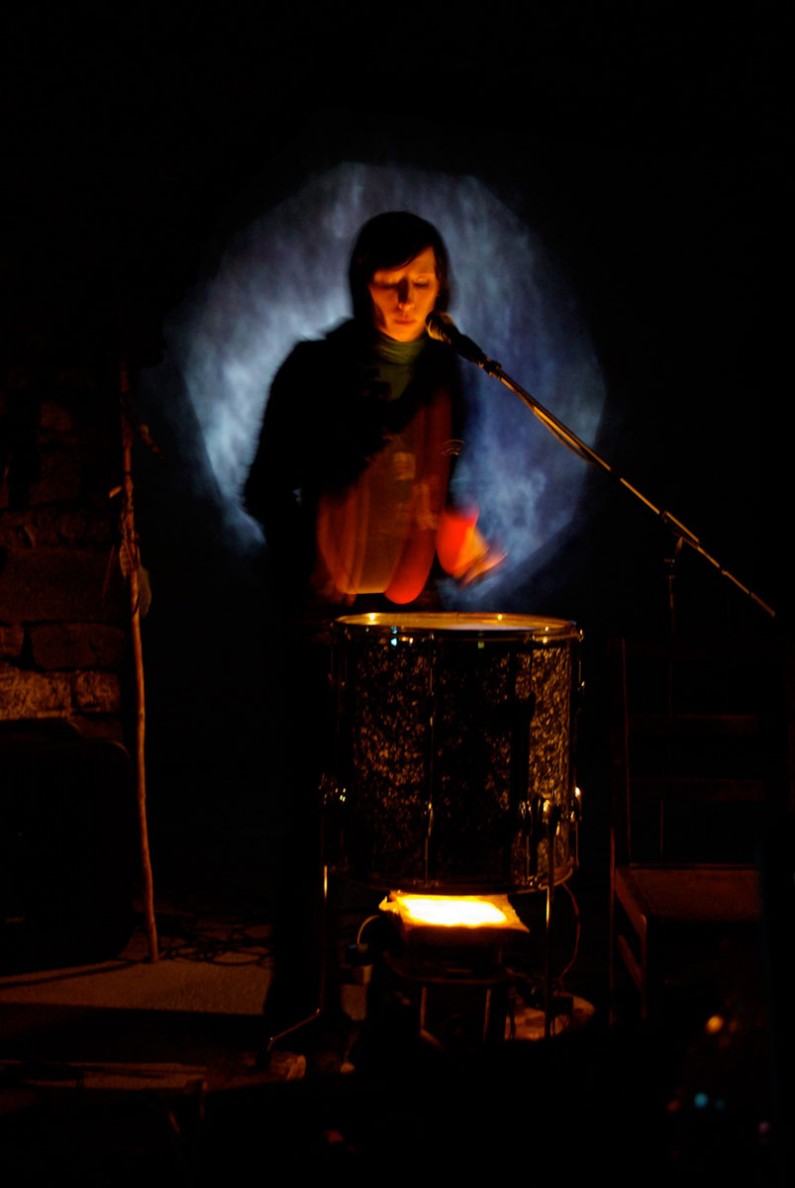 This creation for soundtracks and quadraphonicmusicians , video and interaction revolves around a vertical axis, rises and is in seven parts woven of symbols of influences as diverse as astrophysics, shamanic practices or Pythagoras.
A hybrid work, in line with Phosphene creations: a cross universe electro-rock-experimental-visual for a new journey. The testimony of a journey, a transformation that is in perpetual evolution at work in everyone and all around us.
Creative residencies at the Fées d'Hiver in December 2008, March 2009 and January 2010 for the development of interactive multimedia, visual and audio aspects, using Max / MSP-Jitter, Jamoma and Isadora.